Adelaide Translation
»
Romanian Translation Service
Romanian Translation Services
Adelaide Translation provides professional Romanian translation services. All certified translations prepare by NAATI accredited translators are usually delivered within 48 hours.
Our Romanian certified translators are native Romanian speakers proficient in English. Get a quote for your certified Romanian document translation using the form on this page.
check
100% Certified Romanian Translation for migration supporting documents.
check
Easy Online Process You can choose to print the translation ecopy or receive hard copy by mail.
check
Fast Turnaround Fast business translation and typeset services for brochures.
NAATI Translators
Local Romanian translators who meet our strict requirements for accuracy, consistency and reliability.
Simple Pricing
Affordable quote based only on what you need.
Quick & Easy Upload
Upload your Romanian documents for a quick quote. We accept all common file types including PDF and JPG.
Reliable Delivery
Romanian translations first by email, then hard copy if postage option is chosen.
Romanian Translator
Adelaide Translation provides certified translations for all other personal documents such as certificates, academic transcripts, legal and financial documents. Certified translations are often required for migration use, and are provided by NAATI accredited translators.
You can use the form on this page to upload multiple files for a confirm quote and delivery time. Our Romanian translator is experienced in translating all types of personal, legal and business documents.
About the Romanian Language
Romanian is a Romance language spoken by around 24 to 28 million people, primarily in Romania and Moldova. The first Romanian grammar was published in Vienna in 1780. The period from 1905 to 1917 was one of increasing linguistic conflict, with the re-awakening of Romanian national consciousness. In 1905 and 1906, the Bessarabian zemstva asked for the re-introduction of Romanian in schools as a "compulsory language", and the "liberty to teach in the mother language (Romanian language)".
Latest Testimonials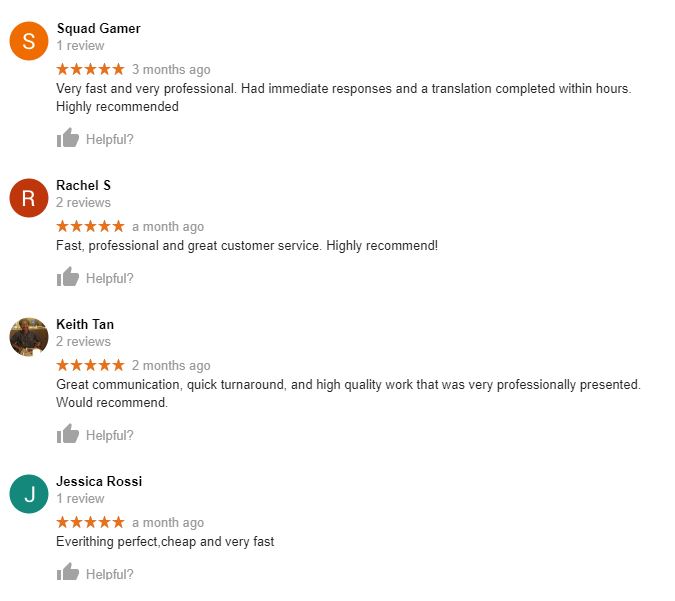 NAATI Accredited Romanian Translator
NAATI Romanian translators are requested for certified Romanian translation of the following:
Romanian financial document translations such as bank statements
Romanian name-change certificate translation
Romanian diploma translation
Romanian school transcript translation
Romanian police check translation
Romanian personal letters and cards
Professional Romanian Translation Services
We have experienced Romanian translators who can proficiently translate Romanian legal documents, Romanian technical documents, and Romanian business and marketing documents. Adelaide Translation provide quick turn-around times for Romanian brochure translation and Romanian DTP services.
Not all translations require (NAATI Romanian translator) certification. Many business and marketing documents are translated by professional Romanian translators who may choose other qualifications or accreditation authorities other than NAATI.